De-risk cloud-first digital transformations using industry-proven, familiar, cloud-adjacent transit and security services.
| | | | | |
| --- | --- | --- | --- | --- |
| | Multi-cloud access | | | Performance optimized |
| | Managed Internet presence and transit | | | Cloud adjacent |
Connectivity to the public clouds, Internet transit providers and trusted third party networks is increasingly challenging. The Oncore UniversalEdge is your highway to the clouds delivering unified low-latency, direct interconnection, in addition to managed Internet presence and transit. Our cloud adjacent platform supporting UniversalEdge connects directly at the cloud provider edge leveraging high performance interconnects. We aggregate and manage your private and public peering ensuring engineered, optimal transit supporting high performance application delivery.
UniversalEdge unifies the following enterprise-native enablement:
Customer-directed security unified, geo-distributed perimeter;
Multi-peered optimized, managed Internet presence;
Dedicated, aggregated peered PaaS, SaaS (Office 365, Gsuite) access;
Private cloud interconnection (GCP, Azure, AWS, OCI);
On-net with cloud adjacent data protection, private storage and hybrid compute (RFC1918)
Extend enterprise-directed network and security perimeters with Oncore SmartRack (cloud adjacent, managed collocation).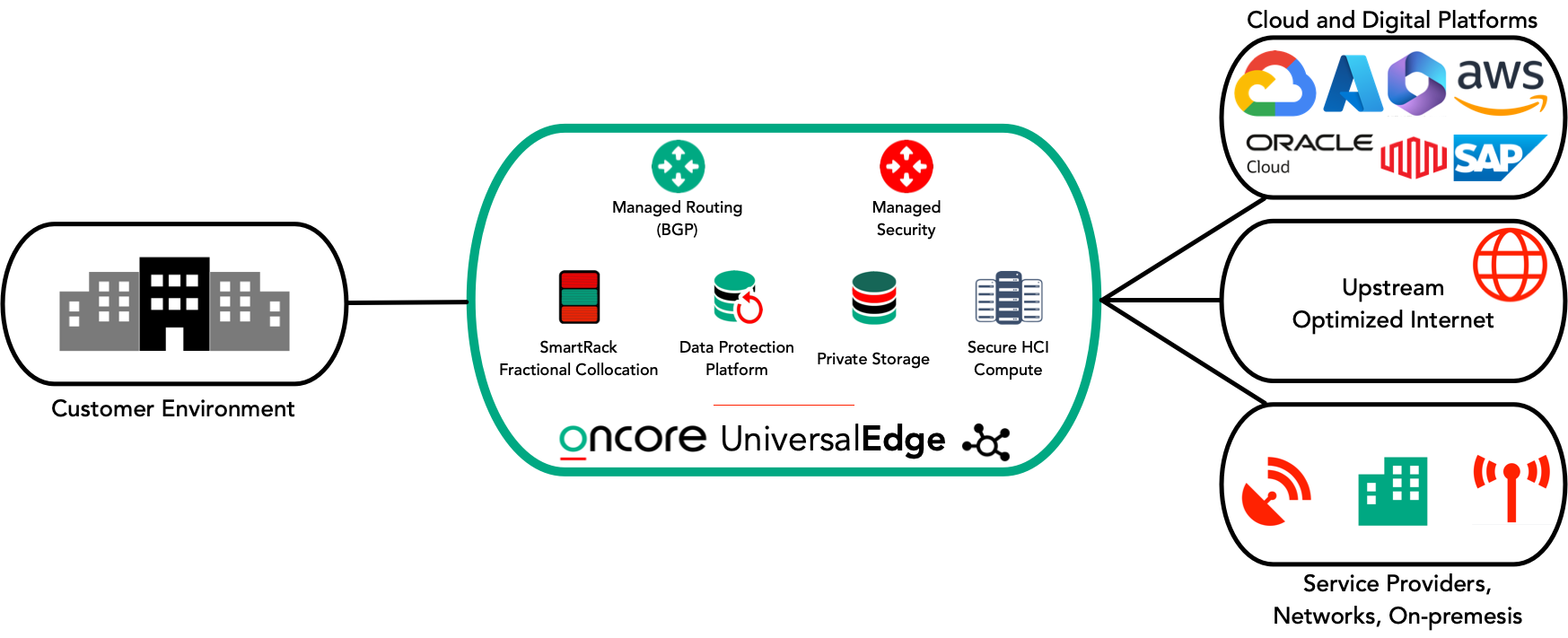 Available in 1,10, 40 and 100 Gbit/s capacities, UniversalEdge accelerates private connectivity into the public clouds, strategically preserving and extending existing security and governance controls supporting compliance and regulatory alignments.